City Park Dental Clinic
since 1996
Enquiry or Make appointment : Tel. 076 233240 or Email : cityparkdental@gmail.com
Please find our updates for Covid-19 Innovation at Google map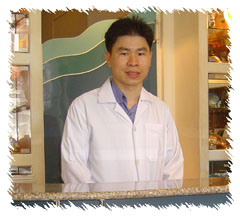 Very Warm Welcome to City Park Dental Clinic in Phuket,Thailand.
Dr.Veranit Haycharoensri or Dr.Nid.
LOW COST Dental Treatment ...Why?

At City Park Dental Clinic,The cost for one good quality Ceramic/Titanium dental crown is 10,000 THB instead of 30,000-40,000 THB in your country . That means you can save at least 30,000 THB for one crown. Here..you pay the same treatment fee like other local people, foreign residents or visitors. !
Free Online Consult
Smile Makeover
Treatment done by Dr.Veranit Haycharoensri.
Get your new smile back home in only 7-10 days

ใช้เป็นตัวอย่าง ผลจากการเข้ารับการรักษาสำหรับผู้ป่วยเฉพาะราย